pii_email_a427253221614b6547d5 Error Code Email (email) is one of the most collective methods of correspondence. It is a tool used by electronic devices on the Internet to communicate messages between two people.
Email performance has grown significantly over the past decade. The correspondence cycle is also simplified. Many email client accounts cannot do anything about hacking. Anyway, the security efforts for such digital crimes are brilliant. With this in mind, it is tough to avoid mistakes or disappointments.
The [pii_email_a427253221614b6547d5] error code is a repetitive error that confuses clients. You have the opportunity and possibility to correct this error code.
An email changed the view of online correspondence. It is used very well for both formal and informal purposes. We can attach records and also enter media.
What is pii_email_a427253221614b6547d5 Error?
The error code error [pii_email_a427253221614b6547d5] is an error that indicates that Microsoft Outlook Mail is not working properly.
It can be a fundamental mistake with multiple Outlook clients. It can be irritating at times and lead to a frustrating encounter. Many customers find it difficult to accept that there is such a mistake.
Such an error occurs for various reasons. Not many people on the planet are afraid of such confusion.
Errors include using different customization of Outlook, a more established version of Outlook, or changing the use of the registry. These errors can also occur during the installation of Microsoft Outlook.
This error code can unintentionally appear when an SMTP worker causes a conflict—simple Mail Transfer Protocol (SMPT), a meeting that is similar to messages.
The basis of these errors is difficult to decipher. The main reason for such errors is largely unclear. In these cases, there is no compelling reason to delay as several strategies can be used to resolve this issue.
In every situation, every topic has an answer. The following are simple techniques. We can determine the error code [pii_email_a427253221614b6547d5].
Some of the Best Methods to Fix the pii_email_a427253221614b6547d5 Error Code are: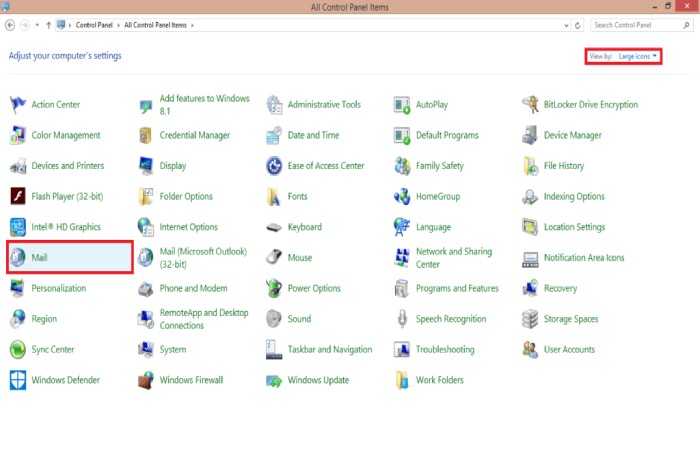 Reinstall Microsoft Outlook
There is a possibility that the variant of Windows Outlook running under a framework has degenerated or has expired. Another possibility is that important application documents in Windows Vault may be corrupted or lost. Hence, running an outdated version of Outlook can do more harm than anything else.
Please update the application with an appropriate one when an update is available to ensure that the application organizations function properly.
Deleting the variant of Outlook running on the framework will delete lost or damaged records as this are undoubtedly the main factor behind the failure.
Reinstalling and removing the program will restore all default settings. You need to update the new form and correct the error in no time.
Contact Technical Support at pii_email_a427253221614b6547d5
Microsoft also offers its customers unmatched help. In the monster of innovation, a large number of customers will be involved in this important area.
It is best to contact customer service if the error does not change after trying numerous techniques. Contacting the customer representative may be your last option and the right decision.
In any case, it is important to warn application developers about such errors. Later, it may be more useful to document a complaint, as this ends in response to the request. This strategy also helps the customer.
Conclusion:
It is the strategy for Microsoft Outlook error code [pii_email_a427253221614b6547d5] error code that rarely indicates errors. It can be one of the application's standard errors. These tips and tricks can be extremely helpful in troubleshooting this problem. These ways are often effective against these errors.
You can choose any of the techniques above to make it easier to fix your Outlook error. We know that mastering this area is problematic but not feasible.
Related Articles
How do I fix the [pii_email_2eb2ea5842f2ed65f77c] error?
Three main quick ways to solve [Pii_email_83d91e9a286c4fb188a6]
How to Fix [pii_email_9c55590039c2c629ec55] Outlook Error
Search Related Terms To pii_email_a427253221614b6547d5
[pii_email_841b43fada260254c8d3]
[pii_email_e2bfd865341b76f055e2]
[pii_email_6bd2238a127f689f5ee8]
[pii_email_682a628b28d1256b8c7c]
[pii_email_83d91e9a286c4fb188a6]
[pii_email_7607fc5a4e7add270982]
[pii_email_84423918fca5fbb65988]
[pii_email_2eb2ea5842f2ed65f77c]
[pii_pn_927337f9ba5b5ad5]
[pii_email_8c0fab42323872be2892]
[pii_email_6e5757d77dfb1ce0aed3]
[pii_email_efd5f9c87f68baeb654a]
[pii_email_89fd2f4da36f84ccbcf2]
[pii_email_7aa1063d0d4a455b59e4]
[pii_email_12e95e5cac8028acce08]
[pii_email_841b43fada260254c8d3]
[pii_email_e2bfd865341b76f055e2]
[pii_email_8d4598c46b27c2829ba0]
[pii_email_bd49696e1d43ab5b60ba]
[pii_email_6bd2238a127f689f5ee8]
[pii_email_5553f4e1b087aa7bb88b]
[pii_email_841b43fada260254c8d3]
[pii_email_53d8fb431ca7df16bb36]
[pii_email_802a5f65218f5d9d23b7]
[pii_email_b50f2487ad88cad5488f]
[pii_email_0a5062fb70a2a343f369]
[pii_email_e22b23fa9dff05c94424]
[pii_email_c0872b2275c5451a2577]
[pii_email_7626800840576d24b18c]
[pii_email_8f11625d0a000b277df2]
[pii_email_b47d29538f12c20da426]
[pii_email_e6685ca0de00abf1e4d5]
[pii_email_cbd448bbd34c985e423c]
[pii_email_aef67573025b785e8ee2]
[pii_email_5b2bf020001f0bc2e4f3]
[pii_email_57bde08c1ab8c5c265e8]
[pii_email_9ba94c086590853d8247]
[pii_email_cd4b80dbd951adb0d4dd]
[pii_email_b4969755ef6881519767]
[pii_email_11fe1b3b7ddac37a081f]
[pii_email_852aaa38ea9052920d3d]
[pii_email_89d6fa37d946a6dae75f]
[pii_email_8079047078567379049d]
[pii_email_5439177ede8301c50c44]
[pii_email_80fb90b73f6b386e57ff]
[pii_email_5df70dfa05d9b2c10f6d]
[pii_email_92cb35c247cbd9428857]
[pii_email_9f2fe6037cc1578fa726]
[pii_email_acfbea1464775cbbb54e]
[pii_email_71e6bcfa8a2bee2aa151]
[pii_email_35800da0131beebe44e2]
[pii_pn_fc3e5631af4dc5c4c9ac]
[pii_email_123dd92c65546aac4234]
[pii_email_066f1e5f1e4576b47760]
[pii_email_7d02305c6f5561c22040]
[pii_email_28dc65b73e084c7fdeb3]
[pii_email_6fc72bf13a443be37ab3]
[pii_email_760b357a550d10b71362]
[pii_email_305c3f83f3d40c46cf71]
[pii_email_d6a09943977b247591d0]
[pii_email_4d754ba459eda4988469]
[pii_pn_fbf90949498dfaa0fb81]
[pii_email_9b2b76e2a14607906542]
[pii_pn_00a8b0aba07eb904]
[pii_email_dbd9dd084703ead3b9cf]
[pii_email_304b9b27d538415a4ade]
[pii_email_f6815c801e7d702fe915]
[pii_email_acc40cb3bc7d97ab4b58]
[pii_email_a080349f0bcab19e039e]
[pii_email_c742a940ba384394925d]
[pii_email_d6a2f430ccd80d85a9ec]
[pii_email_33bcc5fa9284de56eb3d]
[pii_email_f744b3ae828b2f819cbd]
[pii_email_84eb7572bd91baae7e9f]
[pii_email_38ffbd187b08c6efb106]
[pii_email_33bcc5fa9284de56eb3d]
[pii_email_0f5d13fdd444218ce923]
[pii_email_aba60da269ef4f852768]
[pii_email_6ff7418f799074696370]
[pii_email_e7f71c0780ae9baa16c2]
[pii_email_5b7450b3c52ee3dc0fbe]
[pii_email_682a628b28d1256b8c7c]
[pii_email_2eb2ea5842f2ed65f77c]
[pii_email_83d91e9a286c4fb188a6]
[pii_email_c68bb3a0b8e97426cdd8]
[pii_email_438b8df723445f10b881]
[pii_email_585b6f5749e53a0dc465]
[pii_email_6bc6a924b8f444ff4f8b]
[pii_email_ee1d9b61c8696bac4686]
[pii_email_7607fc5a4e7add270982]
[pii_email_84423918fca5fbb65988]
[pii_email_8c0fab42323872be2892]
[pii_email_2defc61d4da60eff73ca]
[pii_email_6e5757d77dfb1ce0aed3]
[pii_email_9619e91a55fcd989fc3d]
[pii_email_d4481f76fb13750879fc]
[pii_email_7a9b597b28b77b176041]
[pii_email_e7ab94772079efbbcb25]
[pii_email_e6685ca0de00abf1e4d5]
[pii_email_bbc3ff95d349b30c2503]
[pii_email_cbd448bbd34c985e423c]
[pii_email_aef67573025b785e8ee2]
[pii_email_9adeb2eb81f173c673a5]
[pii_email_5b2bf020001f0bc2e4f3]
[pii_pn_8a68e8c174733080624b]
[pii_email_c1646d6cd617ef1be6ab]
[pii_email_f3e1c1a4c72c0521b558]
[pii_email_019b690b20082ef76df5]
[pii_email_cb926d7a93773fcbba16]
[pii_email_07e5245661e6869f8bb4]
[pii_email_a5e6d5396b5a104efdde]
[pii_pn_f030f8fd5cc2eede]
[pii_email_57bde08c1ab8c5c265e8]
[pii_email_bc0906f15818797f9ace]
[pii_email_c0872b2275c5451a2577]
[pii_email_af9655d452e4f8805ebf]
[pii_email_84e9c709276f599ab1e7]
[pii_email_3ceeb7dd155a01a6455b]
[pii_email_1606b61a08e6a2cf4db9]
[pii_email_c75373ce5b34bf577425]
[pii_email_fac20b28ca7fd86484f1]
[pii_email_4dd09cddea0cd66b5592]
[pii_email_029231e8462fca76041e]
[pii_email_3a9d3c10845f8b9d77b2]
[pii_email_be5f33dbc1906d2b5336]
[pii_email_dfe907e4982308153863]
[pii_email_f471d3ee8613f77bd6e2]
[pii_email_07cac007de772af00d51]
[pii_email_c899bb626c7483c109b0]
[pii_email_c0e18e555504aaf9600f]
[pii_email_efd5f9c87f68baeb654a]
[pii_email_b6c3bbe0549ad4f67f58]
[pii_email_52ea00a2cfde8b03cbfb]
<[pii_email_e2bfd865341b76f055e2]>
[pii_email_781176e5bdf919c2df0f]
[pii_email_a32d8b04996f6ae8eeb0]
[pii_email_16f7c3d5e03f4b308aa0]
[pii_email_7aa1063d0d4a455b59e4]
[pii_email_12e95e5cac8028acce08]
[pii_email_e2bfd865341b76f055e2]
[pii_email_8d4598c46b27c2829ba0]
[pii_email_6bd2238a127f689f5ee8]
[pii_email_0f5d13fdd444218ce923]
[pii_email_304b9b27d538415a4ade]
[pii_email_b4969755ef6881519767]
[pii_email_f6815c801e7d702fe915]
[pii_email_38ffbd187b08c6efb106]
[pii_email_f25b7c2ce219e167e8f5]
[pii_pn_b35cd7b64f01c3ac1829]
[pii_email_9e39a8e26f41659213e5]
[pii_email_dcd560d0188249d2489f]
[pii_email_a7487d6f2c7087db9d4a]
[pii_email_a6bcb9813653d21367f7]
[pii_email_5c1227463021bd0531e8]
[pii_email_85357463f856f22a5571]
[pii_email_d59e53f4c80237f3f42a]
[pii_email_b5895ded16a282a86493]
[pii_email_f3a703c16d7ff82722f6]
[pii_email_fdddf7752edf0a2ec92e]
[pii_email_692e2006db20064d286d]
[pii_email_59ea919492dfc2762030]
[pii_email_3389a61d9b0fd4e52d8b]
[pii_email_8f9c4447709c40f01262]
[pii_email_b366c20fcffb664e6b8c]
[pii_email_064efcb120fe6f0d7dfa]
[pii_email_8005b584d7cadec94491]
[pii_pn_310a38d52a0b1ee14376]
[pii_email_6f96abbee28a86fc07ad]
[pii_email_b8b69568fb8279d1fe7a]
[pii_email_d13d032cdb7403ecb398]
[pii_email_788859f71f6238f53ea2]
[pii_email_31292814763ad1fd1fdd]
[pii_email_7a89c71943231bfaad6b]
[pii_email_6ff7418f799074696370]
[pii_email_e7f71c0780ae9baa16c2]
[pii_email_5b7450b3c52ee3dc0fbe]
[pii_email_c68bb3a0b8e97426cdd8]
[pii_email_2fddfbb0980f976d217c]
[pii_email_8d4598c46b27c2829ba0]
[pii_email_5383a74d746c0a7d2f64]
[pii_email_01d7c3a0c1afe4e9f2c9]
[pii_email_7aa1063d0d4a455b59e4]
[pii_email_12e95e5cac8028acce08]
[pii_email_841b43fada260254c8d3]
[pii_email_92cb35c247cbd9428857]
[pii_email_e2bfd865341b76f055e2]
[pii_email_8d4598c46b27c2829ba0]
[pii_email_bd49696e1d43ab5b60ba]
[pii_email_6bd2238a127f689f5ee8]
[pii_email_0f5d13fdd444218ce923]
[pii_email_aba60da269ef4f852768]
[pii_email_6ff7418f799074696370]
[pii_email_e7f71c0780ae9baa16c2]
[pii_email_5b7450b3c52ee3dc0fbe]
[pii_email_682a628b28d1256b8c7c]
[pii_email_83d91e9a286c4fb188a6]
[pii_email_c68bb3a0b8e97426cdd8]
[pii_email_2fddfbb0980f976d217c]
[pii_email_ee1d9b61c8696bac4686]
[pii_email_7607fc5a4e7add270982]
[pii_email_84423918fca5fbb65988]
[pii_email_8c0fab42323872be2892]
[pii_email_2defc61d4da60eff73ca]
[pii_email_6e5757d77dfb1ce0aed3]
[pii_email_9619e91a55fcd989fc3d]
[pii_email_c0e18e555504aaf9600f]
[pii_email_efd5f9c87f68baeb654a]
[pii_email_b6c3bbe0549ad4f67f58]
[pii_email_a91fd0a4fb0cfab302b6]
[pii_email_52ea00a2cfde8b03cbfb]
[pii_email_f99e56b3e6ee98f3f227]
<[pii_email_e2bfd865341b76f055e2]
[pii_email_57bde08c1ab8c5c265e8]
[pii_email_dfe3cf3209d9aaaf6d66]
[pii_email_7cc4c1036b3de58e1c72]
[pii_email_e9c124328e21689497de]