pii_email_83d91e9a286c4fb188a6
Everyone benefits from communication and connection with the world around us. And today, Microsoft Outlook is the best partner for managing and balancing work and private life. Helps manage and schedule emails and meetings, business and personal appointments, keeping track of to-do lists, and more. If you use an application every day, you are sure to run into some errors. [pii email 83d91e9a286c4fb188a6] The error is the most common error. You must have the necessary knowledge for a smooth transaction.
This article will help you better understand the [pii email 83d91e9a286c4fb188a6] error and suggest some methods to resolve it.
Also read: How do I fix the [pii_email_2eb2ea5842f2ed65f77c] error?
Why am I getting the error [pii_email_83d91e9a286c4fb188a6]?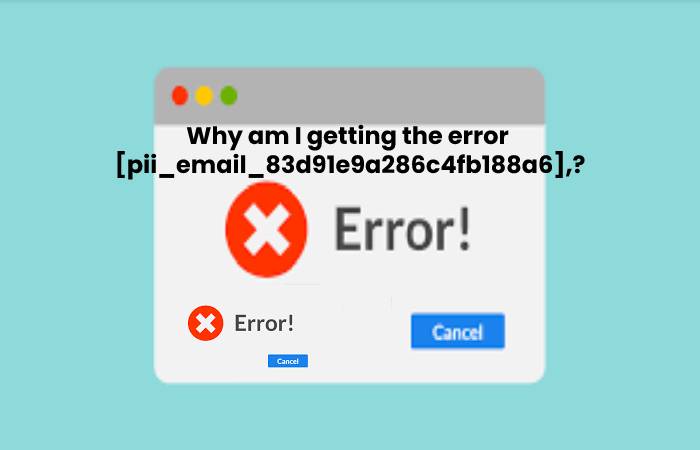 The error message pii_email_83d91e9a286c4fb188a6, can appear when someone with multiple accounts logs in without clearing the system cache and cookies.
The pii_email_83d91e9a286c4fb188a6, error can also remain caused by an incorrect installation of the Microsoft Outlook program on the device.
Every time you open Microsoft Outlook, the error [pii_email_83d91e9a286c4fb188a6] can occur. It may be because the latest version has not remained updated.
Three proven ways to fix the bug [pii_email_83d91e9a286c4fb188a6]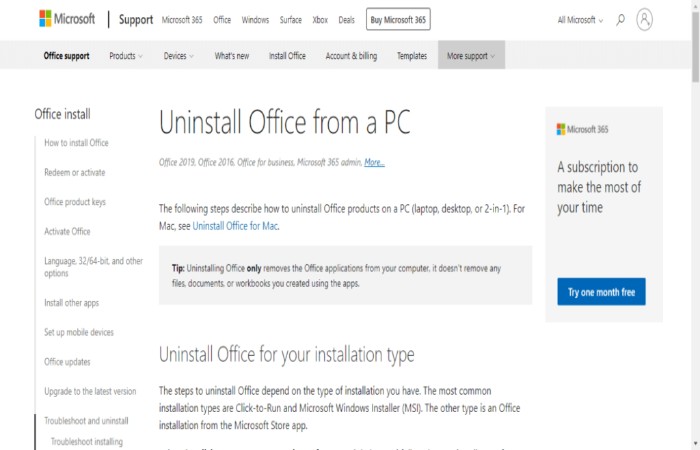 First method: fix the error [pii_email_83d91e9a286c4fb188a6]
Check if the latest version of Microsoft Outlook is compatible with your laptop. Update Microsoft Outlook and remove the previous version.
Your files will remain restored to the new version after upgrading from the previous version.
Important files may need to remain backed up when a new version of Microsoft Outlook remains installed.
If you want to hand over files quickly, this is the way to go. If the error persists, contact Microsoft Outlook Customer Service.
Second method: to correct the error [pii_email_83d91e9a286c4fb188a6]
To clear Microsoft Outlook cookies and cache, go to File, select the menu and select Clear Outlook Cookies and Cache.
After that, the Microsoft Outlook accounts should remain signed out. Sign out of all of your bills if you have more than one.
Restart the laptop after restarting or shutting down. Create a Microsoft account and sign in. The problem needs to remain fixed.
If the problem persists, then use the third option to fix it.
3rd method: to fix the error [pii_email_83d91e9a286c4fb188a6]
A disagreement between two email systems causes it and causes problems every time someone uses it.
For a more efficient work environment, untrusted fonts or third-party applications should remain removed from the computer.
Open Microsoft Outlook once more to see if the error remained resolved after deleting it.
Also read: How To Fix Outlook [pii_email_9c55590039c2c629ec55] Error Code
Conclusion
Most Microsoft Outlook errors appear as a result of problems and difficulties during the installation process. First, one needs to find workable and straightforward approaches to solving problems that a person can solve. It has a series of simple stages that anyone can complete. If the problem persists and remains not resolved, it is best to contact Microsoft headquarters or hire a technician. Assistance in investigating, identifying, and correcting the problem and providing smooth software for the user!
Related Searches:
[pii_email_841b43fada260254c8d3]
[pii_email_e2bfd865341b76f055e2]
[pii_email_6bd2238a127f689f5ee8]
[pii_email_682a628b28d1256b8c7c]
[pii_email_7607fc5a4e7add270982]
[pii_email_84423918fca5fbb65988]
[pii_email_8c0fab42323872be2892]
[pii_email_6e5757d77dfb1ce0aed3]
[pii_email_efd5f9c87f68baeb654a]
[pii_email_89fd2f4da36f84ccbcf2]
[pii_email_7aa1063d0d4a455b59e4]
[pii_email_12e95e5cac8028acce08]
[pii_email_841b43fada260254c8d3]
[pii_email_e2bfd865341b76f055e2]
[pii_email_8d4598c46b27c2829ba0]
[pii_email_bd49696e1d43ab5b60ba]
[pii_email_6bd2238a127f689f5ee8]
[pii_email_5553f4e1b087aa7bb88b]
[pii_email_841b43fada260254c8d3]
[pii_email_53d8fb431ca7df16bb36]
[pii_email_802a5f65218f5d9d23b7]
[pii_email_b50f2487ad88cad5488f]
[pii_email_0a5062fb70a2a343f369]
[pii_email_e22b23fa9dff05c94424]
[pii_email_c0872b2275c5451a2577]
[pii_email_7626800840576d24b18c]
[pii_email_8f11625d0a000b277df2]
[pii_email_b47d29538f12c20da426]
[pii_email_e6685ca0de00abf1e4d5]
[pii_email_cbd448bbd34c985e423c]
[pii_email_aef67573025b785e8ee2]
[pii_email_5b2bf020001f0bc2e4f3]
[pii_email_57bde08c1ab8c5c265e8]
[pii_email_9ba94c086590853d8247]
[pii_email_cd4b80dbd951adb0d4dd]
[pii_email_b4969755ef6881519767]
[pii_email_11fe1b3b7ddac37a081f]
[pii_email_852aaa38ea9052920d3d]
[pii_email_89d6fa37d946a6dae75f]
[pii_email_8079047078567379049d]
[pii_email_5439177ede8301c50c44]
[pii_email_80fb90b73f6b386e57ff]
[pii_email_5df70dfa05d9b2c10f6d]
[pii_email_92cb35c247cbd9428857]
[pii_email_9f2fe6037cc1578fa726]
[pii_email_acfbea1464775cbbb54e]
[pii_email_71e6bcfa8a2bee2aa151]
[pii_email_35800da0131beebe44e2]
[pii_pn_fc3e5631af4dc5c4c9ac]
[pii_email_123dd92c65546aac4234]
[pii_email_066f1e5f1e4576b47760]
[pii_email_7d02305c6f5561c22040]
[pii_email_28dc65b73e084c7fdeb3]
[pii_email_6fc72bf13a443be37ab3]
[pii_email_760b357a550d10b71362]
[pii_email_305c3f83f3d40c46cf71]
[pii_email_d6a09943977b247591d0]
[pii_email_4d754ba459eda4988469]
[pii_pn_fbf90949498dfaa0fb81]
[pii_email_9b2b76e2a14607906542]
[pii_pn_00a8b0aba07eb904]
[pii_email_dbd9dd084703ead3b9cf]
[pii_email_304b9b27d538415a4ade]
[pii_email_f6815c801e7d702fe915]
[pii_email_acc40cb3bc7d97ab4b58]
[pii_email_a080349f0bcab19e039e]
[pii_email_c742a940ba384394925d]
[pii_email_d6a2f430ccd80d85a9ec]
[pii_email_33bcc5fa9284de56eb3d]
[pii_email_f744b3ae828b2f819cbd]
[pii_email_84eb7572bd91baae7e9f]
[pii_email_38ffbd187b08c6efb106]
[pii_email_33bcc5fa9284de56eb3d]
[pii_email_0f5d13fdd444218ce923]
[pii_email_aba60da269ef4f852768]
[pii_email_6ff7418f799074696370]
[pii_email_e7f71c0780ae9baa16c2]
[pii_email_5b7450b3c52ee3dc0fbe]
[pii_email_682a628b28d1256b8c7c]
[pii_email_2eb2ea5842f2ed65f77c]
[pii_email_c68bb3a0b8e97426cdd8]
[pii_email_438b8df723445f10b881]
[pii_email_585b6f5749e53a0dc465
[pii_email_6bc6a924b8f444ff4f8b]
[pii_email_ee1d9b61c8696bac4686]
[pii_email_7607fc5a4e7add270982]
[pii_email_84423918fca5fbb65988]
[pii_email_8c0fab42323872be2892]
[pii_email_2defc61d4da60eff73ca]
[pii_email_6e5757d77dfb1ce0aed3]
[pii_email_9619e91a55fcd989fc3d]
[pii_email_d4481f76fb13750879fc]
[pii_email_7a9b597b28b77b176041]
[pii_email_e7ab94772079efbbcb25]
[pii_email_e6685ca0de00abf1e4d5]
[pii_email_bbc3ff95d349b30c2503]
[pii_email_cbd448bbd34c985e423c]
[pii_email_aef67573025b785e8ee2]
[pii_email_9adeb2eb81f173c673a5]
[pii_email_5b2bf020001f0bc2e4f3]
[pii_pn_8a68e8c174733080624b]
[pii_email_c1646d6cd617ef1be6ab]
[pii_email_f3e1c1a4c72c0521b558]
[pii_email_019b690b20082ef76df5]
[pii_email_cb926d7a93773fcbba16]
[pii_email_07e5245661e6869f8bb4]
[pii_email_a5e6d5396b5a104efdde]
[pii_pn_f030f8fd5cc2eede]
[pii_email_57bde08c1ab8c5c265e8]
[pii_email_bc0906f15818797f9ace]
[pii_email_c0872b2275c5451a2577]
[pii_email_af9655d452e4f8805ebf]
[pii_email_84e9c709276f599ab1e7]
[pii_email_3ceeb7dd155a01a6455b]
[pii_email_1606b61a08e6a2cf4db9]
[pii_email_c75373ce5b34bf577425
[pii_email_fac20b28ca7fd86484f1]
[pii_email_4dd09cddea0cd66b5592]
[pii_email_029231e8462fca76041e]
[pii_email_3a9d3c10845f8b9d77b2]
[pii_email_be5f33dbc1906d2b5336]
[pii_email_dfe907e4982308153863]
[pii_email_f471d3ee8613f77bd6e2]
[pii_email_07cac007de772af00d51]
[pii_email_c899bb626c7483c109b0]
[pii_email_c0e18e555504aaf9600f]
[pii_email_efd5f9c87f68baeb654a]
[pii_email_b6c3bbe0549ad4f67f58]
[pii_email_52ea00a2cfde8b03cbfb]
<[pii_email_e2bfd865341b76f055e2]>
[pii_email_781176e5bdf919c2df0f]
[pii_email_a32d8b04996f6ae8eeb0]
[pii_email_16f7c3d5e03f4b308aa0]
[pii_email_7aa1063d0d4a455b59e4]
[pii_email_12e95e5cac8028acce08]
[pii_email_e2bfd865341b76f055e2]
[pii_email_8d4598c46b27c2829ba0]
[pii_email_6bd2238a127f689f5ee8]
[pii_email_0f5d13fdd444218ce923]
[pii_email_304b9b27d538415a4ade]
[pii_email_b4969755ef6881519767]
[pii_email_f6815c801e7d702fe915]
[pii_email_38ffbd187b08c6efb106]
[pii_email_f25b7c2ce219e167e8f5]
[pii_pn_b35cd7b64f01c3ac1829]
[pii_email_9e39a8e26f41659213e5]
[pii_email_dcd560d0188249d2489f]
[pii_email_a7487d6f2c7087db9d4a]
[pii_email_a6bcb9813653d21367f7]
[pii_email_5c1227463021bd0531e8]
[pii_email_85357463f856f22a5571]
[pii_email_d59e53f4c80237f3f42a]
[pii_email_b5895ded16a282a86493]
[pii_email_f3a703c16d7ff82722f6]
[pii_email_fdddf7752edf0a2ec92e]
[pii_email_692e2006db20064d286d]
[pii_email_59ea919492dfc2762030]
[pii_email_3389a61d9b0fd4e52d8b]
[pii_email_8f9c4447709c40f01262]
[pii_email_b366c20fcffb664e6b8c]
[pii_email_064efcb120fe6f0d7dfa
[pii_email_8005b584d7cadec94491]
[pii_pn_310a38d52a0b1ee14376]
[pii_email_6f96abbee28a86fc07ad]
[pii_email_b8b69568fb8279d1fe7a]
[pii_email_d13d032cdb7403ecb398]
[pii_email_788859f71f6238f53ea2]
[pii_email_31292814763ad1fd1fdd]
[pii_email_7a89c71943231bfaad6b]
[pii_email_6ff7418f799074696370]
[pii_email_e7f71c0780ae9baa16c2]
[pii_email_5b7450b3c52ee3dc0fbe]
[pii_email_c68bb3a0b8e97426cdd8]
[pii_email_2fddfbb0980f976d217c]
[pii_email_8d4598c46b27c2829ba0]
[pii_email_5383a74d746c0a7d2f64]
[pii_email_01d7c3a0c1afe4e9f2c9]
[pii_email_7aa1063d0d4a455b59e4]
[pii_email_12e95e5cac8028acce08]
[pii_email_841b43fada260254c8d3]
[pii_email_92cb35c247cbd9428857]
[pii_email_e2bfd865341b76f055e2]
[pii_email_8d4598c46b27c2829ba0]
[pii_email_bd49696e1d43ab5b60ba]
[pii_email_6bd2238a127f689f5ee8]
[pii_email_0f5d13fdd444218ce923]
[pii_email_aba60da269ef4f852768]
[pii_email_6ff7418f799074696370]
[pii_email_e7f71c0780ae9baa16c2]
[pii_email_5b7450b3c52ee3dc0fbe]
[pii_email_c68bb3a0b8e97426cdd8]
[pii_email_57bde08c1ab8c5c265e8]
[pii_email_dfe3cf3209d9aaaf6d66]
[pii_email_e9c124328e21689497de]