Outlook error Pii_pn_8e0328ca72ae5040ff82 is a Windows 10 issue that can occur when sending or receiving email in Outlook. There are many reasons why this pii_pn_8e0328ca72ae5040ff82 problem can occur. While it can be pretty frustrating, there are a few simple steps you can take to resolve the pii_pn_8e0328ca72ae5040ff82 issue and get back to work.
To fix this problem, first, diagnose the problem and then find a solution. Suppose your Outlook error pii_pn_8e0328ca72ae5040ff82 is caused by a corrupted PST file. In that case, you should try to repair it using Microsoft's OST file utility or other software specialized in PST repair.
If the cause of the Outlook error pii_pn_8e0328ca72ae5040ff82 is not related to the PST files or they are corrupt and cannot remain recovered, there are still some solutions like – Recreate all your files. Outlook rules.
What are PII PN Errors?
A data breach is a thoughtful event that can lead to the loss of confidential information. It includes your identity (PII) and payment card information (PN). The supreme common type of data breach is accidental disclosure, which occurs when someone inadvertently discloses or discloses private information to unauthorized persons. Often, these types of violations remain caused by human or system errors.
What is the [pii_pn_8e0328ca72ae5040ff82] fault, and Why does it happen?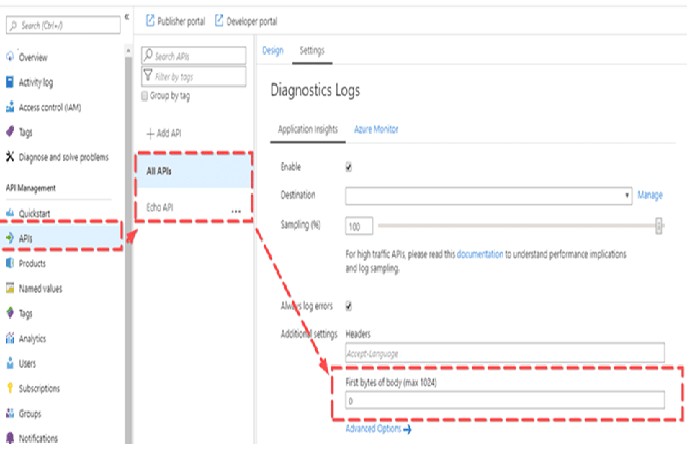 Did you get an error message saying "pii_pn_8e0328ca72ae5040ff82" on your computer? It is a standard Windows 10 error. This means the application cannot connect to the internet, or your network connection has failed.
It can happen for several reasons.
There might be a problem with your system, wireless router, modem, or USP.
Second, it can also occur when there is not enough free space on your computer. The solution is simple: delete some files and make room. You can also try canceling temporary internet files, emptying your Recycle Bin, or using Disk Cleanup.
It can also happen when problems are installing a program, and many different things can cause this.
Hardware disappointments such as hard drive failures and power outages that may have corrupted the data on your computer's storage device can be another cause.
It also happens when you fix a new driver or update an existing one.
It can also occur if the user receives an error message that says, "The operation could not remain completed due to a missing file or insufficient permissions."
What if the Outlook Error pii_pn_8e0328ca72ae5040ff82 occurs?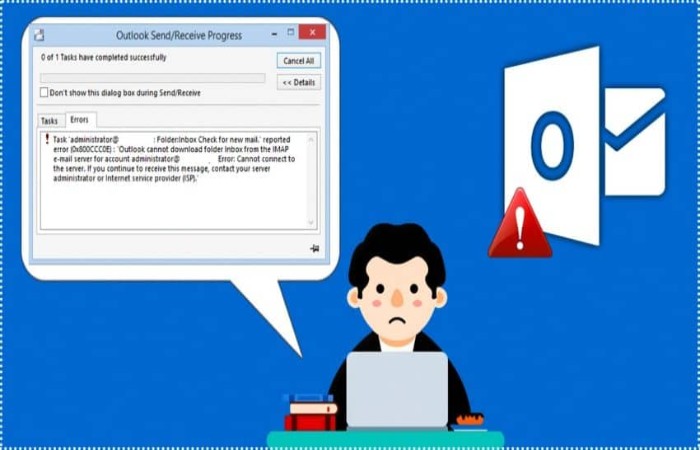 If you encounter an Outlook error, you may not be able to send or receive email messages. Second, your email account will have trouble connecting to the server.
Different ways to Fix Outlook errors
Did you get the error message "pii_pn_8e0328ca72ae5040ff82" when opening Outlook? It is a common problem that many people face. The good update is that there is an easy fix! All you have to do is follow these steps, and your problem will remain solved in no time.
Check the joining the Computer and the Internet
The first thing we indorse is to check the connection between your computer and the internet. Ensure your Wi-Fi or Ethernet cable remains plugged in correctly and working with other devices on the same network (such as a phone). If you don't have a problem, try restarting Outlook by clicking File> Restart from the menu bar at the top of the screen.
It will close all open programs, so only Outlook will run when it remains started again. It may take little minutes for the backup process to start over after the restart. Once Outlook has restarted, please email us so that our technicians can investigate further if necessary.
Update to the up-to-date version of Microsoft Outlook
You are getting this error message because you have installed an older version of Microsoft Outlook. Update to the newest version of Microsoft Outlook to resolve the pii_pn_8e0328ca72ae5040ff82 error.
Follow the steps below to troubleshoot your email account.
Click on "Settings" in the top right corner of your screen.
Select "Mail, Contacts, Calendars."
Tap "Add Account" in the top left corner of your screen.
Select "Other."
Select IMAP from the list of options and fill in all the required information for each arena (incoming mail server, outgoing mail server). Press Save after entering all of the required fields, then tap Done at the bottom of the screen.
Causes for pii_email_a427253221614b6547d5
These errors have various causes. The most common reason is a virus or malware infection on your computer. But there are also other causes. Such as incorrect settings for the program or hardware that remains not supported by the program. Either way, it is essential to fix these issues as soon as possible not to affect your work and life in general.
There are numerous ways to solve this error depending on the cause, but one can download an antivirus software package on your computer. We have enclosed many solutions to your problem.
Conclusion:
It is the method for the Microsoft Outlook error code pii_email_a427253221614b6547d5, which rarely shows errors. It can be one of the application's annoying bugs. These tips and tricks can be very helpful in solving this problem. These approaches are often effective against these errors.
You can pick any of the overhead methods to help you fix the Outlook error. We know it is difficult but not impossible to master.
Related Search Related Terms to pii_email_a427253221614b6547d5
[pii_pn_c0e0be628b653fb1d7b4]
[pii_pn_8e0328ca72ae5040ff82]
[pii_email_4dd09cddea0cd66b5592]
[pii_email_57bde08c1ab8c5c265e8]
[pii_email_019b690b20082ef76df5]
[pii_email_239c1f01a8558ebfa15f]
[pii_email_9c55590039c2c629ec55]
[pii_email_027301e7af80ce24cbce]
[pii_email_af9655d452e4f8805ebf]
[pii_email_dfe907e4982308153863]
[pii_email_5ea5904f0f81c6bf4718]
[pii_pn_7f677e10c2f8d880]
[pii_email_1bc24f13e6217fe6e335]
[pii_pn_7cb487117f21abdb]
[pii_email_096d854470c8a6a62b16]
[pii_email_7e710fffb86b8d1d9420]
[pii_email_57585d6cf4028389f7c9]
[pii_pn_33004351a30a92ea]
[pii_pn_f86b2fdecfe6b2e8]
[pii_pn_6594b560039cb2e3]
[pii_email_4bd3f6cbbb12ef19daea]
[pii_email_4a54df77285983c5da74]
[pii_email_be5f33dbc1906d2b5336]
[pii_email_fbfd5d78693fd0b03741]
[pii_email_38c461df286a4e271053]
[pii_pn_fcb47cdbba6a0ef2]
[pii_email_47a736db4fdd0c9cb169]
[pii_pn_6b6b59839f3c9fb3]
[pii_pn_814c1d9f27d26acc]
[pii_pn_65a8ae23bf162bd3]
[pii_pn_52dba67008cf3877]
[pii_pn_21b3e8d4b4164fdf]
[pii_email_6bd3ae413aab213c5e6c]
[pii_pn_9d178dc209555d35]
[pii_pn_f0f2923b73f7e2ee]
[pii_email_644531316089eb878549]
[pii_pn_1c80bfe9be3101b3]
[pii_email_4db8322de22af53a2bdc]
[pii_pn_fbc23dabc2c6559f]
[pii_email_fe4b69e814da224331a5]
[pii_email_cbb5825d03ab5bac6ba9]
[pii_pn_3da1e9c44a9fc4c8]
[pii_email_c9b5aec8e6ba05779455]
[pii_email_c1646d6cd617ef1be6ab]
[pii_email_8abbe0baf127444365e7]
[pii_email_90ed722ef8a357c6c0aa]
[pii_pn_b2ab59f9caad0102]
[pii_email_d2004079e8eb882afcaa]
[pii_pn_c22d8a25434f0d28]
[pii_email_a7b223a8a98cc7888a0a]
[pii_pn_4b0d51a47d83e394]
[pii_pn_e783f921fe58992a]
[pii_email_8aaf7155f17a3cfdbbf8]
[pii_email_8c96c1c23f5914dd67d1]
[pii_email_8ca2fcc022248175005f]
[pii_email_8d74ec736fbeef98fb32]
[pii_email_9086bb4df076fa685059]
[pii_email_9848f1804272c9b4eaf4]
[pii_email_9adeb2eb81f173c673a5]
[pii_email_9ae7acd2465e5826]
[pii_email_9ba94c086590853d8247]
[pii_email_9cb42347ae8ae30654f6]
[pii_email_9cf963b8cb98669cca17]
[pii_email_9fc19490c00e6cb8]
[pii_email_a39add055032f55de7a2]
[pii_email_a4e31e1e98650d80851b]
[pii_email_a68c44d635e501a3]
[pii_email_a861e05f6b3ccd51b36b]
[pii_email_a96da5aeda762b56aa1c]
[pii_email_aa353d55ab1348424d86]
[pii_email_acd77492efc0a21025eb]
[pii_email_b2569c473e720785c0be]
[pii_email_bc0906f15818797f9ace]
[pii_email_c0872b2275c5451a2577]
[pii_email_c31346fff2b6307b017b]
[pii_email_c5bebcbfb802632c255f]
[pii_email_c751115fea806a7818ba]
[pii_email_cd4b80dbd951adb0d4dd]
[pii_email_cf08878f3954d6969ed3]
[pii_email_cf0a609c106086fdd63f]
[pii_email_d26fd575acdce0f75931]
[pii_email_d490bb51d4b0c324a54d]
[pii_email_d8260e55824af5b7193b]
[pii_email_d8fbc23d205207a7da7e]
[pii_email_d943c87ce76e3b985330]
[pii_email_dd11bcfc90f3f251327b]
[pii_email_df315a2a0f1eabb36fd2]
[pii_email_df96a4421ecae3ba]
[pii_email_dfe907e4982308153863]
[pii_email_e06a1355a086f0ad8cfd]
[pii_email_e0738512593cedfa]
[pii_email_e1c790d155bcbd739411]
[pii_email_e3bf6f21b02fdf2ee91e]
[pii_email_e3c123da2e24d688ded6]
[pii_email_e6685ca0de00abf1e4d5]
[pii_email_ec73a187b2d7f940]
[pii_email_f3e1c1a4c72c0521b558]
[pii_email_f4cea690933c501337c1]
[pii_email_f54f4d2a0d581a868f2a]
[pii_email_f886ca817c3ecfa6ece0]
[pii_pn_00a8b0aba07eb904]
[pii_pn_65a8ae23bf162bd3]
[pii_pn_a0b42f56ec0c7e06]
[pii_email_e6685ca0de00abf1e4d5]
[pii_email_e6685ca0de00abf1e4d5]
[pii_email_a0fb73138fa75bac]
[pii_email_a0bde8a168fd673be467]
[pii_passport_eeb97d1d8232b8b1]
[pii_passport_a68d0898d335cbb9]
[pii_email_0cd81888a5fe7246075b]
[pii_email_57bde08c1ab8c5c265e8]
[pii_email_adba8ec29bf46a0e5af1]
[pii_email_4bd3f6cbbb12ef19daea]
[pii_email_a427253221614b6547d5]
[pii_email_e26dbf79d8c0635e5ca7]
[pii_email_654fbfc0ac64aec32e9c]
[pii_email_0cd81888a5fe7246075b]
[pii_email_57bde08c1ab8c5c265e8]
[pii_email_adba8ec29bf46a0e5af1]
[pii_email_4bd3f6cbbb12ef19daea]
[pii_email_a427253221614b6547d5]
[pii_email_e26dbf79d8c0635e5ca7]
[pii_email_654fbfc0ac64aec32e9c]
[pii_pn_7cb487117f21abdb]
[pii_email_11fe1b3b7ddac37a081f]
[pii_email_096d854470c8a6a62b16]
[pii_email_b47d29538f12c20da426]
[pii_email_7e710fffb86b8d1d9420]
[pii_email_e6af9796c02919183edc]
[pii_email_57585d6cf4028389f7c9]
[pii_pn_e18c514f3fdea8f6]
[pii_email_1bc24f13e6217fe6e335]
[pii_email_e5cd1a180e1ac67a7d0e]
[pii_email_e6685ca0de00abf1e4d5]
[pii_pn_33004351a30a92ea]
[pii_email_aef67573025b785e8ee2]
[pii_pn_f030f8fd5cc2eede]
[pii_pn_f86b2fdecfe6b2e8]
[pii_email_e7ab94772079efbbcb25]
[pii_email_6b2e4eaa10dcedf5bd9f]
[pii_pn_6594b560039cb2e3]
[pii_email_eb97127635be706b34a3]
[pii_email_4bd3f6cbbb12ef19daea]
[pii_email_cbd448bbd34c985e423c]
[pii_email_4a54df77285983c5da74]
[pii_email_be5f33dbc1906d2b5336]
[pii_email_019b690b20082ef76df5]
[pii_email_03e77cb12cc4716a2a15]
[pii_email_03f4a0eeae8484e189e8]
[pii_email_0a2a355eebfea6b9c921]
[pii_email_0b0e22a839631a1394a8]
[pii_email_0cd81888a5fe7246075b]
[pii_email_1606b61a08e6a2cf4db9]
[pii_email_170f48204c9bdf9eafd2]
[pii_email_1831b7c77a35fe5277ef]
[pii_email_1f59b478e2752c0b8774]
[pii_email_20805ae68021cfd0c123]
[pii_email_26b0babaf23b7ef6]
[pii_email_2db267d041bc39cf]
[pii_email_324653cf0746e811f715]
[pii_email_33bcc5fa9284de56eb3d]
[pii_email_37f47c404649338129d6]
[pii_email_3b193aea73a675bf6145]
[pii_email_3ca22155a0589f8ed0af]
[pii_email_460c7120679d4986]
[pii_email_460c7120679d4986]
[pii_email_4963ef873adfeebdcd41]
[pii_email_4971789cdf81a9c045fa]
[pii_email_4dd09cddea0cd66b5592]
[pii_email_50a190fe2a8a684dfc58]
[pii_email_53040687ab54a844cba0]
[pii_email_5b2bf020001f0bc2e4f3]
[pii_email_5c337b21d255f533]
[pii_email_5c44ec74e49a8800170b]
[pii_email_5df70dfa05d9b2c10f6d]
[pii_email_5f989e2fb5d007bf52e0]
[pii_email_623b1640f5f21026ae5d]
[pii_email_631ecb328d62730e4502]
[pii_email_645636ddf9901a035fbf]
[pii_email_64b184b2b52b23e56d1f]
[pii_email_6e03618bb648a59a]
[pii_email_6ff1fa18ab0167b8c86f]
[pii_email_74226b0abbcc00e1880f]
[pii_email_75551be3aa765c0b6139]
[pii_email_7635152f260a25889ea8]
[pii_email_763dc4fda8fb456ee409]
[pii_email_7f50b3874b546a6ddaaf]
[pii_email_7fc0b21059eafbe88269]
[pii_email_80fb90b73f6b386e57ff]
[pii_email_862dbe648eda82ad]
[pii_email_8953fcff2f2c1d49fbad]
[PII_EMAIL_37F47C404649338129D6]
[pii_email_03e55cc9614a67bd9222]
[pii_email_047fb3f762d7d2ebc9f4]
[pii_email_05d95f9563d412a5e139]
[pii_email_077b56914bdda962cebc]
[pii_email_2db8c939254ae73a1f8c]
[pii_email_31292814763ad1fd1fdd]
[pii_email_31e7b199cdf0b1acf258]
[pii_email_33bcc5fa9284de56eb3d]
[pii_email_34711691b3b3b435]
[pii_email_356435afca3bf570afae]
[pii_email_378df8c999c313f9f8d3]
[pii_email_38010b93e08d5235aa7e]
[pii_email_38ffbd187b08c6efb106]
[pii_email_3c20fbc7ec63eff1d6f2]
[pii_email_3dd76af4bcadd8ded428]
[pii_email_4510b7a5b38e0f5b6360]
[pii_email_48506579338ff6e2ed96]
[pii_email_4873497df0bd9b9fc2a4]
[pii_email_4963ef873adfeebdcd41]
[pii_email_4a54df77285983c5da74]
[pii_email_4bd3f6cbbb12ef19daea]
[pii_email_4c910535350b5a41ee81]
[pii_email_4db8322de22af53a2bdc]
[pii_email_4dd09cddea0cd66b5592]
[pii_email_54e9fbe09b7fb034283a]
[pii_email_55810a31355821be5bfa]
[Pii_email_57bde08c1ab8c5c265e8]
[pii_email_5c337b21d255f533]
[pii_email_5d94daa1541973bf76f2]
[pii_email_5ea5904f0f81c6bf4718]
[pii_email_603d20f978fb1fc44cee]
[pii_email_623b1640f5f21026ae5d]
[pii_email_631ecb328d62730e4502]
[pii_email_6395c0e16aa059502003]
[pii_email_8ca2fcc022248175005f]