The best Chromebooks you can purchase in 2021
We've reviewed hundreds of laptops, testing important features like their performance, battery life, and screen quality. And we've found that Chromebooks consistently deliver excellent performance and reliability. However, the laptops we have collected here are something special. They provide robust performance, great functionality, and enough diversity to handle just about any need.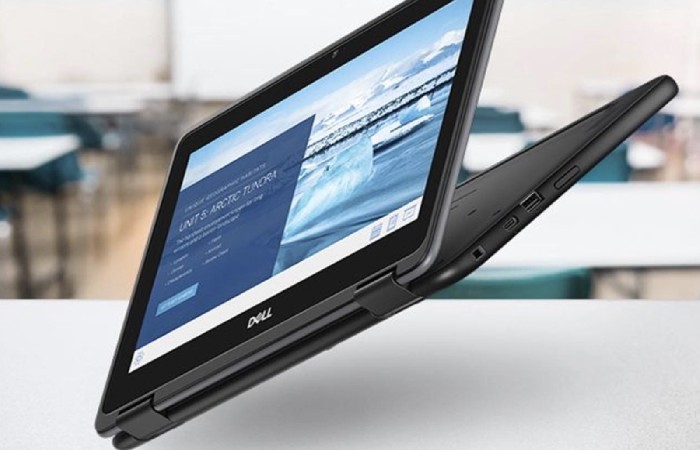 Of all the computers on this list, the Pixelbook Go stands out, as it has a fantastic performance, even compared to other Chromebooks. While it is a bit expensive, it competes head-to-head with various Windows alternatives and even MacOS.
Also read: What are the Best Laptops of 2021
Google Pixelbook Go
Why should you buy it?
It is the best Chromebook you can buy.
For whom is it?
Students, people who need to work while traveling or require to travel with a laptop.
Chromebooks are known for being ultra-cheap alternatives to Windows and Mac laptops. But the Pixelbook Go doesn't seem like a cheap knockoff. A Windows laptop that costs roughly the same will not build the quality, portability, and performance that the Pixelbook Go can deliver.
The efficiency of Chrome OS has a lot to do with it, but it's also a credit to Google's hardware team. Pixelbook Go is the complete package, which elevates the strengths of its platform.
With unmatched battery life, a beautiful 13-inch screen, and great battery life, the Pixelbook Go is the ideal choice for college students, as well as the best travel companion for those who need to work on the go.
Lenovo Chromebook Flex 5
Why should you buy it? It's an affordable Chromebook in a sleek, lightweight chassis.
For whom it is? Students, families.
Laptops under $ 500 are pretty rare, fortunately not the case with Chromebooks, of which you can find a wide variety. However, none hold up as well as the Lenovo Chromebook Flex 5.
It is a 13-inch laptop that is very portable and weighs just under three pounds. It's a fairly stiff and well-built Chromebook, unlike many of the plastic options out there.
However, its best feature is performance. Many Chromebooks come with low-power processors that will suffer heavier loads, such as video conferencing or many tabs.
It is not the case with the Lenovo Chromebook Flex 5. It comes with the option of a 10th Gen Intel Core i3 processor, the same one you can find in many Windows 10 laptops. Due to how light Chrome OS is, the Lenovo Chromebook Flex 5 feels nimble and fast regardless of the number of tabs you have open.
Of course, the Lenovo Chromebook Flex 5 also comes with a 360-degree hinge and touchscreen, making it just as good at catching Netflix and using Android apps as it is to get the job done.
How we do our tests
When laptops arrive in our offices, we put them through a devious range of tests designed to give us an idea of how each one will perform in various situations. We want to define their limits, find out what they can do in everyday use, and serve when under pressure.
We test individual components such as the display, processor, GPU, and hard drive, using specific benchmarks to see how they stack against the competition. We try for speed, reliability, and most importantly, we spend a lot of time with each laptop.
You can find out how individual components work on their own by looking at the manufacturer's specifications, but we also test laptops as a whole. We don't just want to know how fast each component is. We want to see how they complement each other, how they work as a package. That way, we can give you a full recommendation.
Before buying a Chromebook, think about Android apps
Chrome OS isn't the most robust operating system out there, but it gets the job done for Chromebooks by providing the essentials like web browsing, word processing, and basic file type management. But sometimes, you need more than a Chromebook offers. Does that mean you should jump ship or skip Chromebooks entirely? No longer.
Starting in 2017, every new Chromebook model is compatible with the Google Play store, and you can run Android apps. You are no longer limited to the Chrome ecosystem and can get as much functionality from your Chromebook as you do from an Android phone or tablet. Some older models also have Android integration.
Is it a Chromebook for you?
While they have many admirable qualities, Chromebooks are not for everyone. Some users will be frustrated by its lack of functionality, especially when transitioning from Windows 10 or macOS.
Also read: Definition Of Ps5: Playstation 5 Price, Release Date, Features
Related Sereaches:
best chromebook 2021 uk
asus chromebook flip c434
best chromebook 2020 for students
lenovo chromebook duet
best budget chromebook
chromebook spin 713
currys chromebook
chromebooks